ARTi-Smoking Archives Gallery
Quanyin: Goddess of Mercy & Compassion - ( artworks by 37 International artists to commemorate tobacco victims. ) June 9th - July 10th, 2005 @ VMAC Gallery, Toronto, Canada.
Space sponsored by SAVAC
Materials sponsors: Elaine Koo Art Studio, EPSON Canada Limited.
(click thumbnails to enlarge images)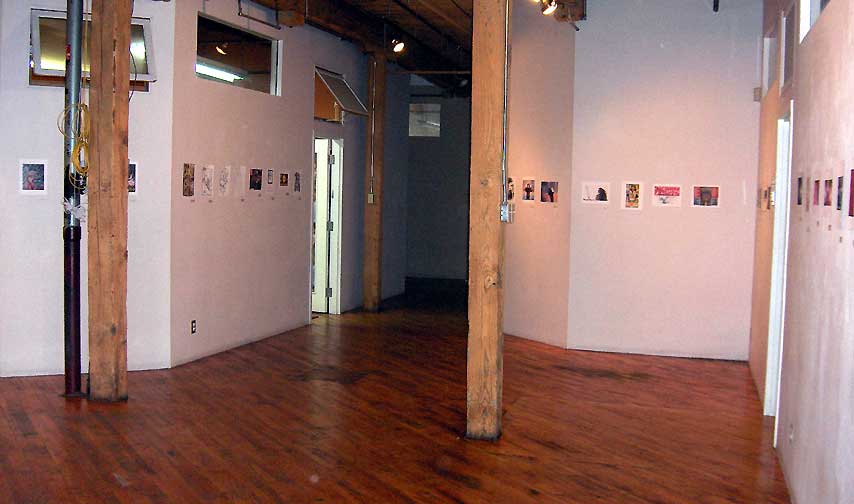 Installation views and some pics from the opening.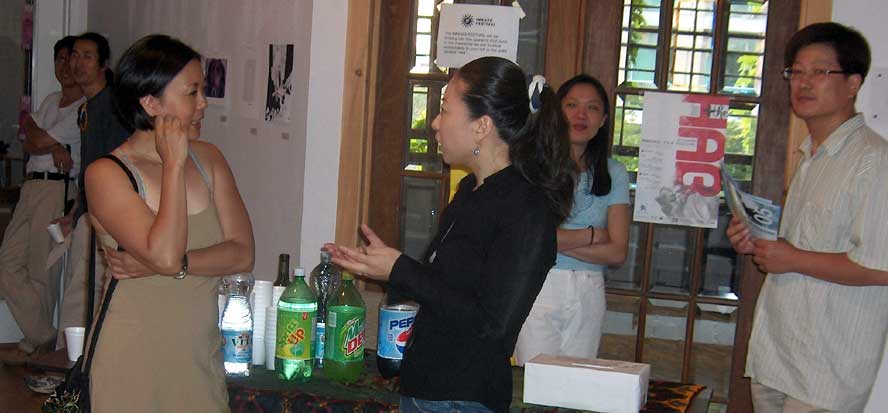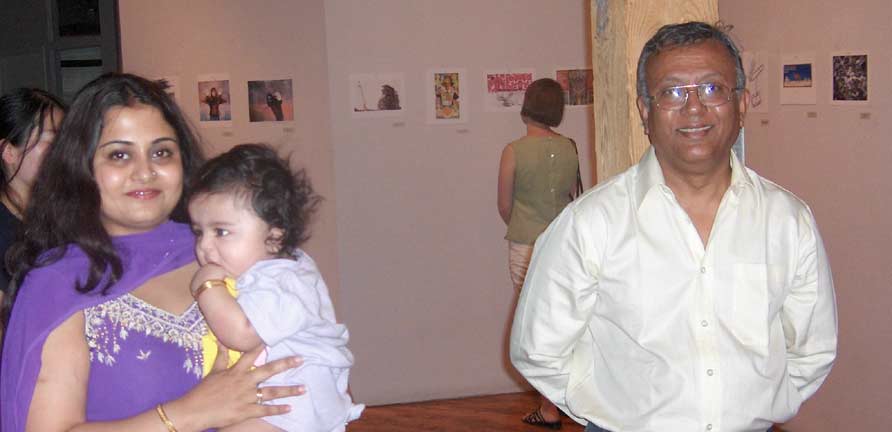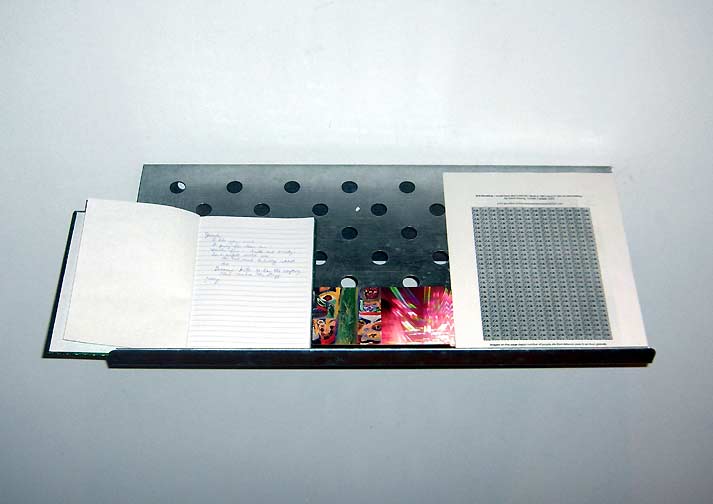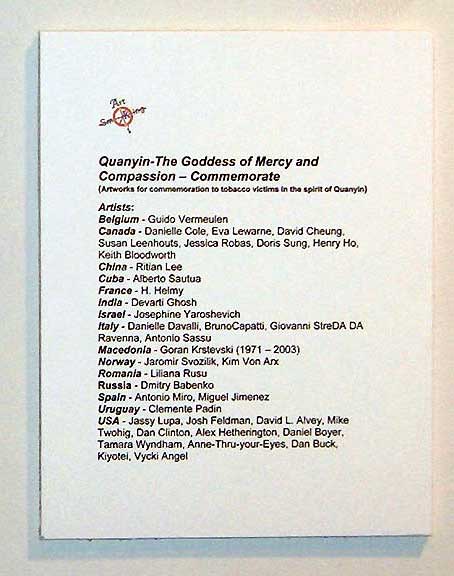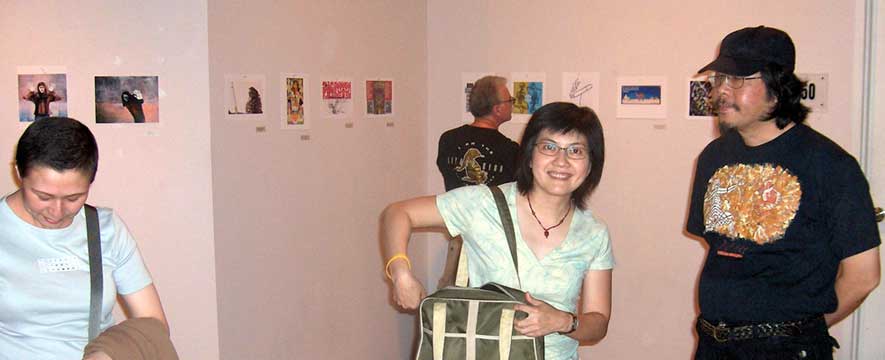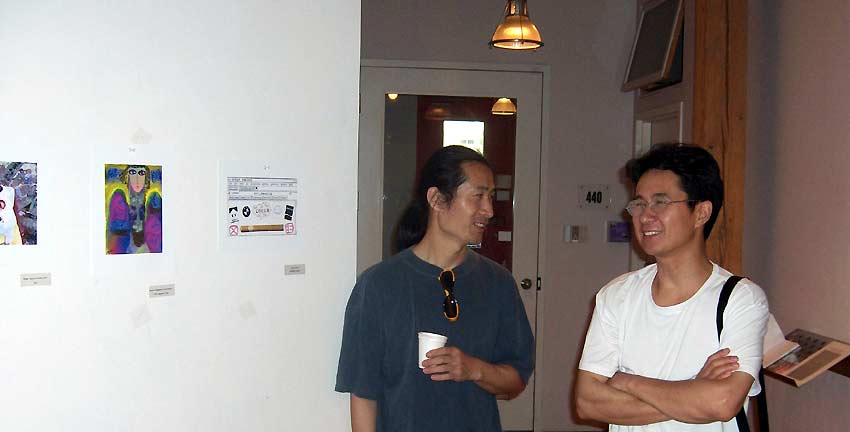 Participating artists Doris Sung, Henry Ho, Ritian Lee & exhibition guests.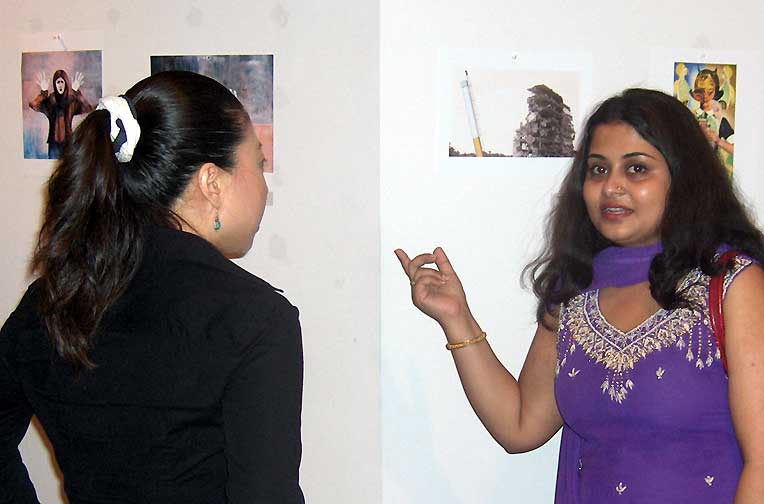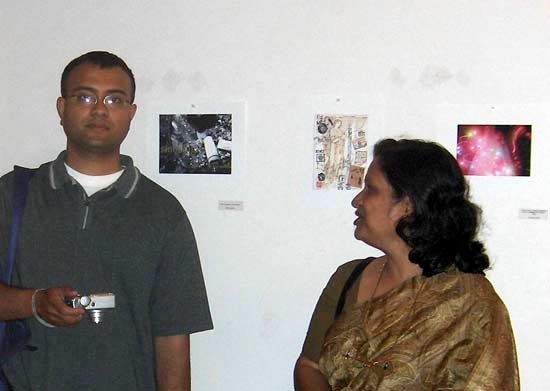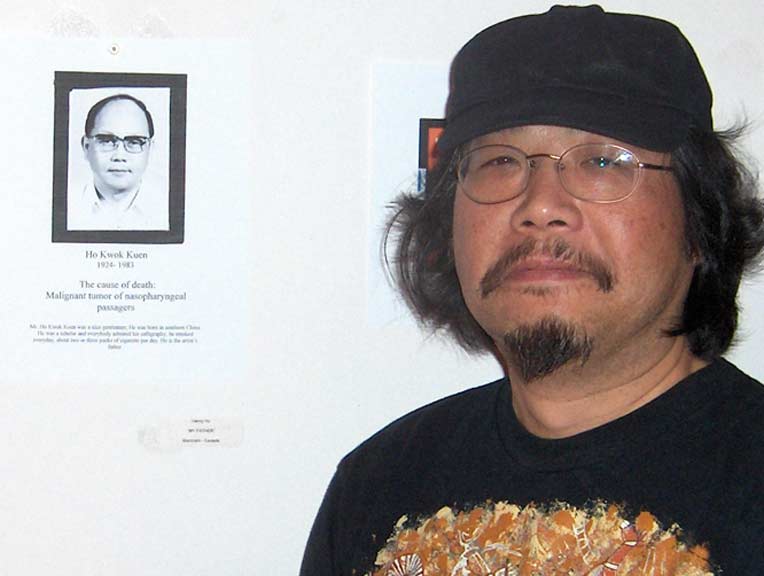 Curator June Rhee converses with participating artist Devarti Ghosh; exhibition guests; Henry Ho with art piece entitled 'My Father' for commemoration of his father.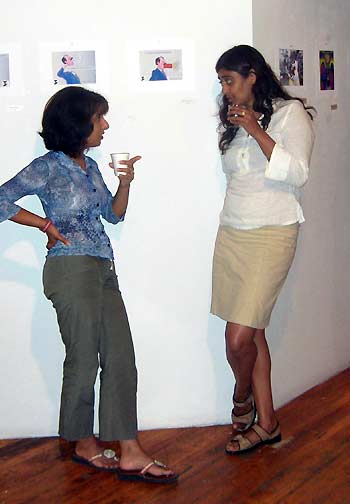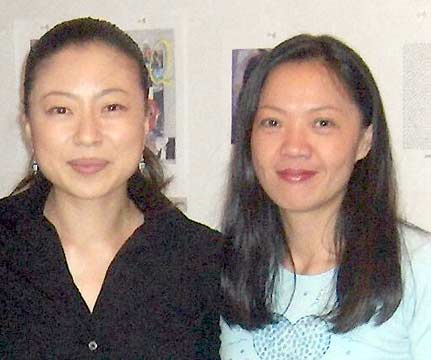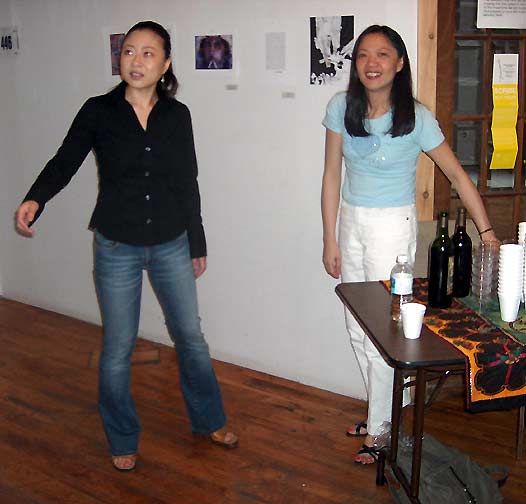 The lovely ladies behind the show (from left to right): Shelly Bahl-Advisor of SAVAC; Rachel James- Director of SAVAC; June Rhee-Curator and Board Director of ARTi-Smoking; Louisa Louie-Board Director of ARTi-Smoking.

Copyright ©2002-2015 by Arti-Smoking. All rights reserved.